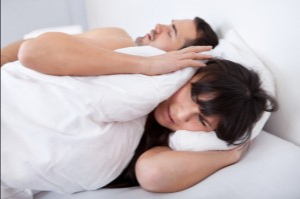 Best Earplugs for Snoring
One of the most oft-overlooked elements of our health is something we spend one-third of our lives doing. Sleep: It is an essential part of our health, whether we are trying to remember information for our final exam in the morning, lose weight, or simply wake up feeling refreshed and energized for the new day. A good night's sleep can be hard to come by these days – especially with the advent of technology and luminescent screens enticing our eyeballs. But technology is not the only thing preventing millions of Americans from a good night's rest. Of the estimated 50-70 million Americans who experience sleep or wakefulness disorder, many are faced with the loud snoring of their partner on a nightly basis.
Here's How to Get the Rest you Need
With the help of the World's Finest Ear Plugs (Mighty Plugs) you can sleep through the night feeling refreshed. Silence the snoring once and for all, and get the shut eye you need to be at your best. Visit us online today to learn why Mighty Plugs are the best, or give us a call at 1-800-226-1884. You'll get Free Shipping! Help will be on its way!