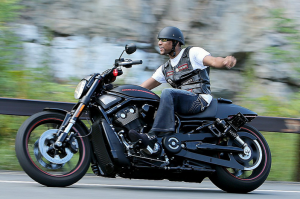 Quality Ear Protection for Motorcycle Riders
The arrival of the sunny days of spring means more hours to get out there and ride, and for motorcyclists across the country – they couldn't come quickly enough. Whether you prefer to ride solo or team up with your favorite group for a weekend ride, to say the wind that whips past your ears is an annoyance would be an understatement.  Fortunately, a cost-effective solution exists that allows you to enjoy your rides and seal out the wind completely. The best part? You will still hear the traffic sounds necessary to keep you and your fellow riders safe, in case perilous circumstances arise.
Motorcycle Ear Plugs
On especially long trips, the constant barrage of wind in your ears – be it directly or up under your helmet – can cause aggravating ear ringing. Our ear plugs effectively block the wind, allowing you to enjoy long trips without worrying about any negative effects to your ears. The ear plugs we manufacture fit all ear canals, are reusable, and fit great under the helmet! We ship our earplugs to you directly, eliminating any negotiating with distributors for our custom earplugs. Mighty Plugs come with a 100% satisfaction guarantee, and we even offer Free Shipping Worldwide!